Meet the Board of Directors
---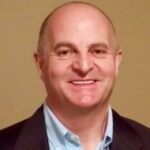 Dennis Paschke
Dennis is a proven leader of Fortune 100 and non-profit organizations. He has experienced the success of this world. As Vice President of Product Marketing and Development at a Fortune 100 company he led the industry in the nationwide introduction of the next generation wireless technology. He left the corporate world to give back and answer a deep call on his life to help make the world a better place by giving his life back. He became an ordained elder in the United Methodist Church in the role of organizational revitalization.
Dennis founded Recovery Café in Arizona, Recovery Café Arizona – Valley of the Sun in Chandler, AZ. Recovery Café is an after-care community active in 57 markets across the USA and Canada that has shown remarkable success is helping folks find healing from addiction and trauma.
Dennis holds a B.S. degree in electrical engineering from the University of Calgary, and a Master of Divinity from Saint Paul Seminary, in Kansas City.
He currently resides in Phoenix, AZ with his wife Dawn and two dogs, Charly and Daisy. When not keeping busy with this you can find him enjoying the outdoors hiking, at a hockey game, or downhill skiing.
---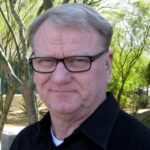 Fr Dale Fushek.
I was born in Cleveland, Ohio but grew up here in the Valley. I was ordained as a priest in 1978 and have served in a variety of places such as pastor of St. Timothy's in Mesa, AZ and Vicar General for the Diocese of Phoenix. In my years of service I have founded the national Life Teen program, Paz De Cristo center for the homeless, and the Praise and Worship Center in Chandler, Az. I currently serve as pastor at Praise and Worship. I was blessed to have coordinated the Mass for Pope John Paul II in Phoenix and the visit of Mother Teresa to
Phoenix. I have a Master's degree in divinity from St. John's in Camarillo, California and a Master's in Liturgy/Worship from Notre Dame in South Bend, Ind. I have authored 8 books.
I am passionate about the Recovery Café because I have seen the devastation that addiction causes in families and individuals. I believe God has called us to open Recovery Café, Valley of the Sun, to serve our area. I feel blessed to serve on the Board of Directors for the Café and pledge our continued support for this wonderful ministry.
---

Dr. Skip Watters
Dr. Watters is a respected leader in the non-profit sector, with a strong commitment to serving his community and improving the lives of those in need. Based in Gilbert, Arizona, Dr. Watters has dedicated his career to advancing the mission of non-profit organizations, working tirelessly to create positive change in his community.
Throughout his career, Dr. Watters has been a passionate advocate for collaborative problem-solving and community-based solutions to social and economic challenges. He understands the vital role that non-profits play in promoting social justice and improving the lives of individuals and families in need.
Dr. Watters has served in leadership positions for a variety of non-profit organizations, including the Children's Hospital Foundation, the United Way, and the American Cancer Society.
Dr Skip Watters is a Board Certified Physician and Surgeon-Fellow American College of Surgeons-Fellow International College of Surgeons. He is also an Author, Lecturer, Clinical Professor. Skip holds a Masters Degree in Public Health and has been an Educator and researcher-over for 25 yrs. He is a Tactical Surgeon-SWAT teams and Tactical Medicine Educator/Lecturer- Instructor Regional SWAT School. Skip holds a black belt in Shaolin Kempo National Competitor Grand Masters he is a US Veteran on the FBI Citizens Academy National Board. Skip is also a proven Business Executive and Partner in several National Successful businesses- Partner Nationally Authorized Retailer-AT&T Wireless.
Skip's deep commitment to non-profit leadership, fundraising, and community service make him an ideal partner for any non-profit organization looking to make a meaningful impact in their community. His dedication, passion, and expertise are an inspiration to all.
---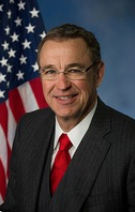 Matt Salmon
Matt is a former US Congressman who represented Arizona's 5th Congressional District for five terms. Throughout his career in public service, he has been a tireless advocate for Arizona's communities, working to promote economic growth, reduce government waste, and support our nation's military and veterans.
In addition to his career in politics, Matt has also been deeply committed to serving his community through non-profit work. He has served on the board of several non-profit organizations, including the United States Air Force Academy Endowment and the Mesa Arts Center Foundation.
Matt is a passionate advocate for non-profit organizations that work to improve the lives of individuals and families in need. He understands the vital role that non-profits play in our communities, and he is committed to supporting their efforts through his work and philanthropy.
Through his leadership, Matt has shown a strong commitment to promoting community-based solutions to some of the most pressing social and economic issues facing our state. His expertise, dedication, and vision make him an ideal partner for any non-profit organization looking to make a positive impact on the lives of those they serve.
Matt Salmon's unwavering commitment to public service and his deep dedication to improving the lives of those in need make him a valuable ally for Recovery Café Arizona
---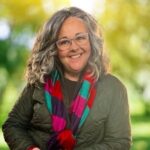 Eileen Curran – Treasurer of Recovery Cafe.
Eileen has over 35 years of experience in accounting and finance. Originally from the suburbs of Philadelphia, she earned a bachelor's degree in accounting from Immaculata University. Before joining Recovery Cafe Arizona, Eileen worked in tax accounting for small businesses, as well as in various roles in her family-owned construction company. These experiences gave her invaluable knowledge in budgeting, financial reporting, and forecasting. Since joining Recovery Cafe Arizona, Eileen has implemented sound financial policies and procedures, working closely with the Executive Director to develop and manage the organization's budget. She also ensures transparency and accountability by providing regular financial reports to the Board of Directors.
Eileen is not just an excellent financial manager, but she is also a passionate supporter of Recovery Cafe Arizona's mission. She is an active patron of the organization, where she supports their efforts to provide a safe and supportive space for those in recovery and believes in the non-profit's ability to improve the quality of life, one life at a time.
Eileen's optimism and joy are a wonderful gift to all who have the privilege of knowing and working with her!
Eileen currently lives in Chandler with her husband of 38 years, where they raised their five children. When she's not working, Eileen loves to spend time on her small family farm with her grandchildren. Her dedication to the financial health of Recovery Cafe Arizona makes her an invaluable member of the team.
Interested in Becoming a Member?
Please fill out the information below where we can reach you.  We look forward to connecting with you