Recovery Café's Guiding Principles:
Connect with divine Love in ourselves and others
Show respect
Cultivate compassion
Practice forgiveness
Encourage growth
Give Back
Recovery Café's Core Values
"The opposite of addiction is not sobriety, it is connection." – Johann Hari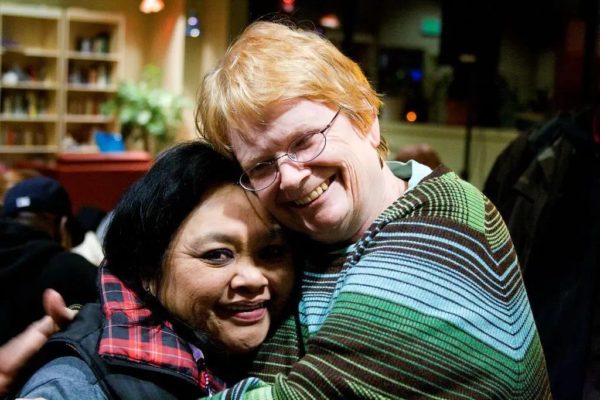 Recovery Café was founded on the truth that all lives are equally precious and that everyone has gifts needed by the whole. The Members Recovery Café serves are in recovery from the traumas of homelessness, addiction, and other mental health challenges. Inclusion is primary to our work. While we know that the members of our community have overcome significant hurdles in their lives, we recognize that advantages and barriers exist, and as a result, we do not all start from the same place.
Welcoming our Members into a community of radical hospitality is a fundamental aspect of our work. In order to create this community where all are valued, we will strive to:
Ensure diversity is a strength in our organization and to continue to build on that strength.
Reflect and represent the community that we serve on all levels of our organization.
Provide ongoing training for staff and volunteers to recognize and address systemic barriers.
Acknowledge the strengths and differences in others.
Not assume that the ways we have done things are the only correct way.
Take seriously all complaints of racial or any other type of discrimination and harassment and make sure each is dealt with in a manner that is fair, urgent, and consistent.
Create an inclusive environment for all regardless of age, ability, race, ethnicity, religion, national origin, indigenous heritage, gender identity, socioeconomic status, sexual orientation, and life experience.
We also recognize that this statement is just the first step in becoming an equitable organization. We know this work is hard, that it will require us to stretch in uncomfortable ways, and at times might require us to ask for forgiveness. We are committed to an ongoing dialogue between Recovery Café Members, volunteers, staff, and donors to address racial and other systemic inequities in our organization and provide programs and services that benefit all who come through our doors.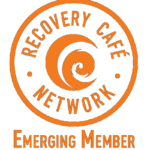 Recovery Café Arizona is a 501c3 nonprofit corporation EIN # 84-2396594.
Recovery Café Arizona is registered with the Arizona Corporation Commission.
Recovery Café Arizona Office is located at 2992 N Alma School, Suite 3, Chandler, AZ, 85224
Interested in Becoming a Member?
Please fill out the information below where we can reach you.  We look forward to connecting with you